The International School Counselor Collaborative is available to all school counselors or educators interested in developing their skills, connections and tools with regards to counseling practices and program development, mental health, resilience, social emotional learning and wellbeing.
The Collaborative is designed to re-energize, renew and upskill school counselors in their work with students and at schools. Participants can now watch all presentation as recordings and access all the resources and presentations, until September 30, 2022.
View the complete schedule of presentations and workshops here!
We Are Excited About Our Featured Speakers
Listed in alphabetical order below
A detailed schedule of the Collaborative can be found here.
SCILLA ANDREEN, CEO and Co-Founder of IndieFlix
Exclusive LIVE ONLY viewing of the film RACE and conversation with Scilla Andreen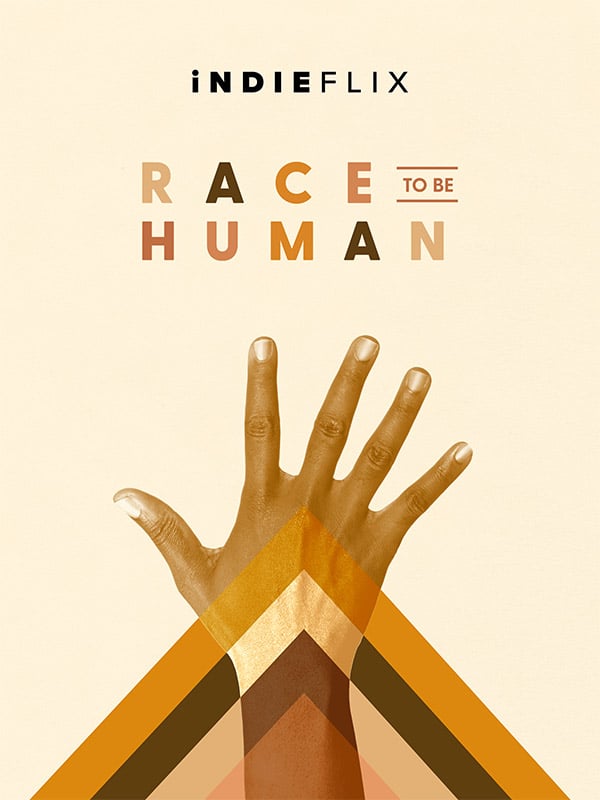 Scilla directed and distributed two feature documentaries; one about the impact of social media on our lives, LIKE (2019), and the other about cyber-bullying, The Upstanders (2020), which shares stories about resilience and the power of connection to end bullying. Scilla is included in Screen International's Women to Watch, Variety's Women's Impact Report and PSBJ Woman of Influence. She is a popular speaker at Sundance, Cannes, CES, SXSW, BeBold and Women in Film. Scilla is also the Founder of IndieFlix Foundation.
Scilla is on a mission to change the world with film. Scilla is an award-winning Producer, Director, Emmy nominated Costume Designer, Author, CEO & Co-Founder of IndieFlix Group Inc., a global, streaming and offline screening distribution service that focuses on content for a purpose. Her work has been covered by such publications as The New York Times, and Good Morning America to the South China Morning Post. She's produced and/or distributed social impact films, Nevertheless, Screenagers, Angst, and Empowerment Project.
KRISTIN DANIEL, Ed.D., President of Circulus Institute and ELLEN MAHONEY, CEO of Circulus Institute and Sea Change Mentoring

Presentation: Adult SEL: The Foundations of Our Wellbeing
Workshop: Tools for Building Our Resilience Over Time

Kristin is the President and Co-Founder of Circulus Institute, which provides professional growth opportunities on adult SEL. She is an education leader and researcher specializing in teacher growth, resilience, and adult SEL. Her work reflects a commitment to equitable, just, and relationship-based education. Kristin has eighteen years of experience in K-12 education and professional development at schools in the US and abroad. As a researcher, Kristin earned her doctorate in 2013 at George Washington University with a focus on how to better support and prepare teachers to succeed in high stress settings. Kristin brings valuable expertise as an adult learning designer and has conducted large scale PD initiatives within the US and global based networks. As the Associate Director of Professional Development at Global Online Academy, she helped launch GOA's professional learning program to design relationship-based online programs. She writes on topics such as adult SEL competencies, resilience, self-efficacy, and the links between SEL and equity and has been published in numerous blogs. Kristin lives in Seattle, Washington with her husband and son.
Ellen is the CEO of Circulus Institute, which provides professional development in Adult SEL and its sister organization, Sea Change Mentoring which builds mentoring programs for International Schools. Exploring the intersection of SEL and international education, she is the host of The Sea Change Podcast. Since 2019, she has served as a Council of International Schools Affiliated Consultant and continues to be a frequent contributor to CIS's wellbeing work. Ellen has contributed to major youth-mentoring publications such as the National Mentoring Partnership's Research Agenda (2021), the E-Mentoring Supplement for the Elements of Effective Practice for Mentoring, and has co-authored a chapter on university transitions and suicide in a forthcoming book on suicide prevention. She co-authored the award-winning research study, Surveying the Landscape: Common Practices, Challenges and Opportunities in International School Transitions-Care. An international school alumna herself, she lives in New York and California when she is not on the road.
Dr. JANINE DOMINGUES, Clinical Psychologist in the Anxiety Disorders Center at the Child Mind Institute
Presentation: Applications of Trauma Treatment Groups in Schools for Students with PTSD
Janine Domingues, PhD, is the Manager of Curriculum Development and Professional Training for the School and Community Programs team and a Clinical Psychologist in the Anxiety Disorders Center at the Child Mind Institute. She specializes in the evaluation and treatment of anxiety and mood disorders. She has experience in providing cognitive behavioral treatments to children, teenagers and young adults struggling with those disorders, as well as behavioral problems and post-traumatic stress disorder.
Dr. Domingues has a specific interest in helping children and families who have been affected by trauma, as well as children with anxiety disorders, including separation anxiety, social phobia, generalized anxiety disorder, panic disorder, obsessive-compulsive disorder and selective mutism. She has co-authored scholarly articles for several peer-reviewed journals, including the Journal of Abnormal Child Psychology.
Dr. Domingues is passionate about providing comprehensive evidence-based treatments for children and their families to help them develop resilience, strength and hope.
KEVIN HAWKINS and AMY BURKE, Co-Founders of Mindwell Education and Authors
Presentation: Mindful Counselor's Toobox
Kevin has worked with adolescents and young people in various contexts for over 30 years - as teacher, school head, and social worker in the UK, Africa, and Europe. He currently lives in Valencia, Spain and was previously in the Czech Republic where for 10 years he was Middle School Principal at the International School of Prague. In 2012 he co-founded MindWell, (mindwell-education.com) which supports educational communities around the world in developing Awareness-Based Wellbeing through mindfulness and social-emotional learning. Kevin is a Senior Trainer for the Mindfulness in Schools Project (UK) and a facilitator of the evidence-based CARE program (Cultivating Awareness and Resilience in Education). He has also worked as a coach to school leaders and was lead consultant to the International Baccalaureate Organisation on SEL and mindfulness. Kevin is a regular speaker, writer and presenter on the topics of wellbeing, leadership, mindfulness and social-emotional learning in education. His first book, Mindful Teacher, Mindful School: Improving wellbeing in teaching and learning, was published by SAGE, in 2017. His second book, The Mindful Teacher's Toolkit, written with Amy Burke for SAGE/Corwin will be published in September, 2021. You can follow Kevin on Twitter @kevinjhawkins11.
Amy is an educational consultant who spent 15 years as a high school teacher and guidance counselor in Canada and The Netherlands. She holds a Masters Degree in Contemplative Education from Naropa University and in 2012 she co-founded MindWell (mindwell-education.com) whose aim is to support educational communities in fostering Awareness-Based Wellbeing through mindfulness and social-emotional learning. She is a lead teacher trainer for the Mindfulness in Schools Project (UK) and is also a facilitator for the CARE program (Cultivating Awareness and Resilience in Education) from the Garrison Institute. Amy supports the Community of Contemplative Education through Mind & Life Europe and she is also a staff member and mentor for Inward Bound Mindfulness Education (iBme UK) teen retreats. Amy works internationally providing workshops and retreats for educators, students and parents with a focus on self-care and stress management. The Mindful Teacher's Toolkit, written by Amy with Kevin Hawkins for SAGE/Corwin will be published in September, 2021.

Dr. NIHARA KRAUSE, Consultant Clinical Psychologist, CEO of stem4 and Developer of MINDYOUR5
Presentation: Children and Young People's Mental Health Post COVID-19 Pandemic: Challenges and Opportunities
Dr Nihara Krause is an award-winning Consultant Clinical Psychologist, lecturer, speaker, CEO of stem4. She has developed a wellbeing programme (MINDYOUR5) and a digital mental health literacy programme (HEAD ED) for secondary schools as well as written numerous resources and booklets on mental health including coping with the pandemic, translated into seven languages. She is the clinical creator of apps Calm Harm, Clear Fear, Combined Minds and Move Mood. Nihara contributes regularly to TV, radio and the media. @drniharakrause

KRISTIN LOWE, Founder of Positivity School, Organizational Psychologist and Positive Positivity Coach
Presentation: Adding Positive Peer Coaching to Your Staff Wellbeing Toolkit
Kristin Lowe is a former international school teacher now working as an Organizational Psychologist and Positive Psychology Coach. She helps international school educators build schoolwide wellbeing through evidence-based coaching, professional development programs, and parent education. Kristin is the Visible Wellbeing Partnership Co-Leader at American School of The Hague, and she is the founder of Positivity School, a global peer coaching network supporting adult wellbeing in international schools around the world.

DELANEY RUSTON, Documentary Filmmaker & Primary Care Physician
Presentation: Covid Times and Screen Time Effects on our Student Wellbeing
Delaney Ruston is a Stanford-trained physician, author of the new book, Parenting in the Screen Age, and creator of Screenagers and Screenagers Next Chapter. These award-winning films explore solutions for how we help youth thrive in these digital times and the films have thus far convened over 4 and a half million kids and parents in over 80 countries.
Ruston has spoken about these topics at many schools, conferences, and places such as Google, Pixar, and The World Health Organization, and she is often invited to speak to media outlets, including PBS Newshour, Good Morning America and the New York Times.
Prior to these films, Ruston created other films on mental health topics, and for her films and advocacy work she has won several awards, including from Harvard and Mental Health America. Ruston has been a researcher and faculty at two medical schools. Currently, she lives in Seattle where she is a primary care provider to underserved adolescents and adults. And she loves writing her weekly blog Tech Talk Tuesdays and creating The Screenagers Podcast.
IlANA SHERMAN, MPH, AND BRANDON COMBS, Executive Director at Erika's Lighthouse
Presentation: Depression Education as Suicide Prevention: Building inclusive and supportive school cultures through mental health education.
Ilana joined Erika's Lighthouse in September 2019 as Director of Education. She has a Masters Degree in Public Health from the University of Illinois at Chicago and has over 17 years of non-profit health education programming experience ranging from Outreach Coordinator to Director of Education. Ilana is excited to be part of Erika's Lighthouse to help further the mission and empower preteens, teens, their caregivers and educators to learn and talk openly about adolescent depression and reduce the stigma that still exists.
Brandon joined Erika's Lighthouse in June 2019. He brings with him over 20 years of nonprofit experience ranging from Executive Director, Board Member to volunteer for many passions and causes. He earned his Master's in Nonprofit Administration in December 2009 from North Park University and his BA in Political Science from Indiana University in May 2004. Brandon wants to ensure that every child feels empowered, validated and important.

DALE SIDEBOTTOM and CRAIG DALY, Ph.D.
Presentation: All Work, No Play ? Taking the Steps to Feeling More Mindful, Cheerful and Grateful
Workshop: Just Playing Around: Exploring the synergies between the JUGAR|LIFE movement, and the well-being work of school counselors
Based in Melbourne, Australia, Dale Sidebottom is a full-time play consultant, and the founder of Energetic Education and JUGAR LIFE. He uses his 20+ years experience in the education and fitness sectors to educate schools, clubs, families and corporations on the relationship between daily play and enhanced mental health and wellbeing. Dale is the author of All Work No Play, the host of the top rating 'Energetic Radio' podcast, and a popular TEDx speaker.
Craig Daly, Ph.D. is an educational consultant based in Shenzhen, China, and the lead creator of "The JAG BAG" student wellbeing program. An educator for over 30 years, he uses his extensive experience gained as a teacher, school administrator and lead university academic as a platform to advocate for increased institutional awareness of student wellbeing initiatives. Craig currently serves as the chair of the JUGAR|LIFE Educational Advisory Board.
MEENA SRINIVASAN, MA, National Board Certified Teacher, Author
Presentation: Social and Emotional Learning (SEL) in Service of Belonging
Meena is a South Asian-American edupreneur with deep expertise in the fields of Social and Emotional Learning (SEL) and Mindfulness in Education. She is the Founding Executive Director of Transformative Educational Leadership (TEL), a racially and culturally diverse, compassion-centered, innovative program for educational leaders who are called to integrate mindfulness-based, social, emotional, academic and ethical learning into schools and school systems. Prior to this role she spent five and a half years working in partnership with the Collaborative for Academic, Social and Emotional Learning (CASEL) to implement SEL system-wide in the Oakland Unified School District. Meena has taught and led in a variety of school settings (public, private, urban, international) and holds a Clear Administrative Services Credential in the state of California.
She is the creator of the SEL Every Day online courses, author of Teach, Breathe, Learn: Mindfulness In and Out of the Classroom , SEL Every Day: Integrating SEL with Instruction in Secondary Classrooms which was chosen as one of 2019's Favorite Books for Educators by the Greater Good Science Center at UC Berkeley and Integrating SEL into Every Classroom Quick Reference Guide (Norton, 2021). Meena's article, "Social and Emotional Learning Starts with Adults" was one of ASCD's 10 Best Express Articles of 2018 and she was featured in the Dec 2020/Jan 2021 issue of Educational Leadership Magazine on "Mindful School Leadership."
DR. TIM STUART, Author and Head of School at ICS Addis Ababa, Ethiopia
Presentation: Children at Promise - Creating an optimal culture for learning and character development
Dr. Tim Stuart is the Head of School at the International Community School of Addis Ababa. Previously, Tim served as the Executive Director of Strategic Programs and the High School Principal at Singapore American School. Tim also served as the High School Principal of Jakarta International School and Rehoboth Christian School. He has been an international and cross-cultural educator for 30 years serving schools in Ethiopia, Turkey, Switzerland, Indonesia, Singapore, and on the Navajo reservation in the United States.

Dr. Stuart is the co-author of the book Personalized Learning in a PLC at Work, Solution Tree 2018, and the editor and contributing author to the anthology Global Perspectives: Professional Learning Communities in International Schools, Solution Tree, 2016. He is the co-author of the books Children At Promise and Raising Children At Promise, Jossey-Bass in 2003 and 2005. Dr. Stuart's research and writing reflects his passion for creating optimal school environments so that all kids can learn and grow at high levels.

Tim holds an Ed.D. from Seattle Pacific University, an M.Ed from The College of New Jersey, and a B.A. from Wheaton College. As a TCK, Tim grew up in France, and is a graduate of the Black Forest Academy in Germany.
DR. DANAU TANU, Author of Growing Up in Transit: The Politics of Belonging at an International School
Presentation: TCKs of Color in International Schools: The Politics of Belonging & Internalized Racism
Danau Tanu holds a Ph.D. in anthropology and sociology from the University of Western Australia and
is the author of
the first book on structural racism in international schools:
Growing Up in Transit: The Politics of Belonging at an International School
. Being of mixed-heritage and a product of international schools herself, Danau's passion is to uncover the hidden voices of those who grow up internationally and other third culture children. She is now waiting for the pandemic to end so she can
conduct postdoctoral research in Japan as Visiting Research Fellow at the Graduate School of Asia-Pacific Studies, Waseda University.
While waiting,
Danau is volunteering as Co-Chair of the
Families in Global Transition (FIGT) Research Network
and Co-Founder of
TCKs of Asia
. List of publications:
www.danautanu.com
DR. SEAN TRUMAN, Clinical Psychologist and Co-Founder of the Truman Group
Presentation: Thinking beyond Covid: Preparing counselors for what comes next
Sean Truman spent the majority of his childhood in Nairobi Kenya, where his father worked for the United Nations and his mother was a teacher at the International School of Kenya. He holds a Ph.D. in Clinical Psychology from the University of Connecticut and was a National Institute of Mental Health Fellow at the Yale University School of Medicine, where he worked both at the Child Study Center and in the Department of Psychiatry.
In 2010 Sean co-founded Truman Group, a practice that provides mental health care to expatriates living around the world. He is frequently invited to speak and consult regarding mental health in international communities, including international schools.
Live Workshops in 2021
All workshops are available as
a recording until September 30, 2022


Features and Benefits
Access to all presentations and materials for one year, until September 30, 2022

Many of the events will be interactive and experiential

Access to services and tools to support your counseling program

Connect with exhibitors offering services and programs to enhance our work as counselors

Professional development hours for licensure requirements
WHO CAN ATTEND?
The International Counselor Collaborative is available to all international counselors or educators interested in developing their skills, connections and tools with regards to counseling practices, mental health, resilience, social emotional wellbeing and best practice.